SMART move
The real cost of an overseas property…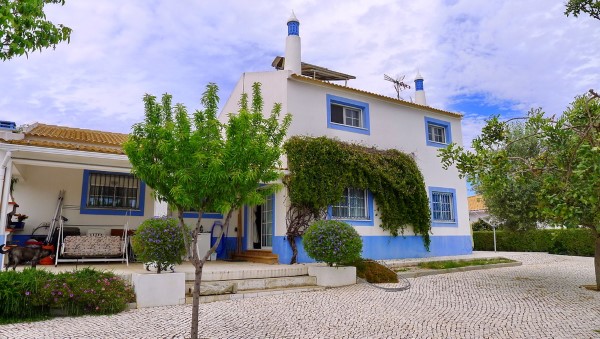 Can you guess how much this smart detached villa in Castro Marim in Portugal's eastern Algarve costs? The truth is, for too many British people it's impossible to say. Why? Because fluctuating exchange rates mean typical buyers from the UK don't know until the day they make a currency transfer how many pounds they'll need to exchange to meet the agreed euro price of their property.
The current asking price of this three-bedroom property, on a villa-only development in a quiet corner of Quinta do Sobral, close to Praia Verde beach, is €205,000 (for more details contact OGC on 0207 898 0549). But we thought we'd demonstrate how the actual price in pounds to British buyers fluctuated at various points over just three months, thanks to nothing more than exchange rate movements. The result is by a hefty £2,791 – enough to cover the cost of some new furniture and a few meals out if you bought the place!
| | | |
| --- | --- | --- |
| Date                      | Approx. Smart £/€ rate | Property price |
| June 26 | 1.1726   | £174,825 |
| March 20   | 1.1627 | £176,314 |
| February 27 | 1.1814 | £176,117 |
| January 27   |  1.1814 | £173,523 |
| December 27      | 1.1725 |  £174,840  |
The good news is, you can eliminate the effect of fluctuating exchange rates on the cost of your overseas property purchase. Using Smart Currency Exchange to make all your currency transfers is the first step to making your pounds go further when buying abroad. But speak to us today and we'll reveal how a forward contract could help you fix the cost of your overseas home in pounds, before you have to pay for it in a foreign currency. Call Smart on 0808 163 0102.
How to make the 'high life' more affordable abroad!
Hobbies don't get much more expensive than flying, so pilot Bob Bright was especially pleased when he found two ways to save some money – flying in the US and using Smart Currency Exchange instead of his bank to send money there. Bob, a retired law lecturer and civil servant from the Northeast, began flying Continue Reading…
Money-saving tips don't get much better than this!
Every penny counts when you're emigrating, which is why Hertfordshire couple Louise and Kevin Cheadle are delighted to have found an easy way to save money as they prepare for a new life abroad. The Cheadles are on the verge of moving with their two children to New Zealand, and like anyone relocating anywhere in Continue Reading…